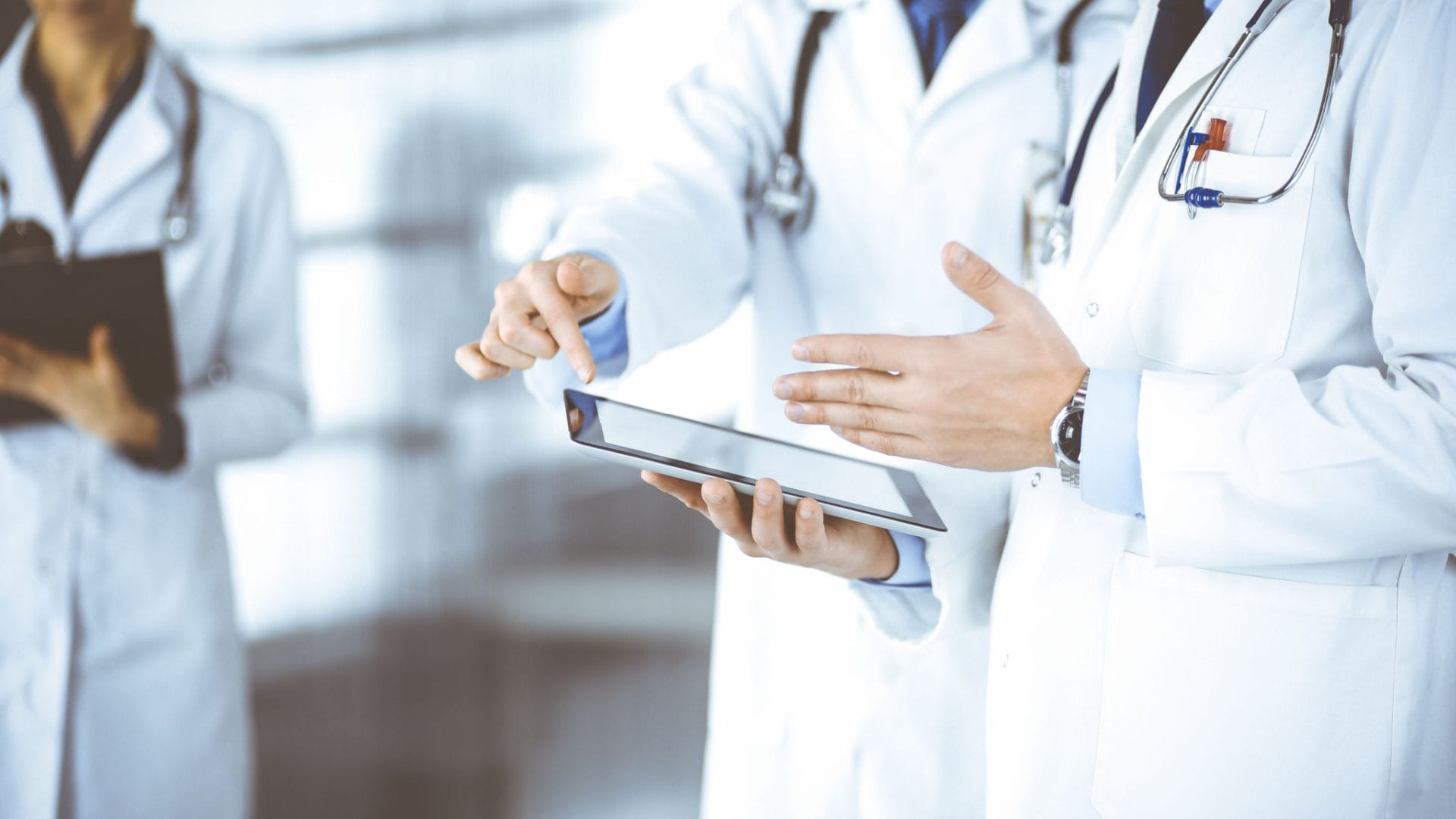 When healthcare organisations find options to make their critical everyday workflows more efficient, they should seize these opportunities. In the fast-moving world of hospitals, GP offices and other care facilities, increasing the speed or accuracy of a task may lead directly to better patient outcomes. In this way, modernising processes can literally save lives.
Wristband printing is one of these areas of potential improvement. Implementing new printing workflows and devices allows physicians and nurses to connect physical and digital realms. In this era of widespread electronic medical record (EMR) use, medical personnel need easy ways to access that content and connect EMRs with the patients whose data they contain. Barcode wristbands printed on demand can form that essential link.
Even beyond their use with barcodes, wristbands can contain essential patient information taken from their records, concerning everything from medication warnings to dietary requirements. Fast and accurate barcode printing may lead directly to improved quality of care.
6 ways wristband printers help healthcare workers
There is a difference between simply having a system for printing patient wristbands and possessing a fleet of modern thermal printers. The following are a few of the capabilities that come with these devices and the advantages they bring for healthcare professionals.
1. Convenient form factors
When hospitals' thermal wristband printers have small footprints, it's easy to place the devices wherever they're needed. Of course, facilities will have these printers at admissions to make sure every patient coming in gets immediately identified with a wristband. Personnel can also mount them on carts, enabling them to print identifying bracelets at patients' bedsides. Optional Lithium-ion batteries allow the printers to operate without plugging in, for service on the go. This efficiency allows staff to assist more people in less time, as they don't have to travel far to reach a printer — there's always one where they need it.
2. Barcodes to link with EMRs
While patient identification wristbands can contain plenty of information printed on their surfaces — especially when personnel use a high-DPI printer — there is always more data stored in a patient's EMR. To access additional data quickly and efficiently, physicians can scan barcodes on patient wristbands. Modern thermal printers support multiple types of codes, including 1D and 2D barcodes. Whatever secure Hospital Information Systems facilities use for their data storage, they can connect that information to the real world by printing barcodes onto patient wristbands.
3. Clear and readable patient information
Even in facilities with heavily digitised workflows, doctors need to be able to glean information about a patient at once by reading a wristband, no scanner required. Fortunately, the same high-DPI quality used for printing barcodes also applies to vital written details, such as negative reactions to drugs. Hospital catering can benefit from patient wristbands that list dietary requirements, helping them match meals with patients to ensure no potentially dangerous mistakes occur.
4. Wireless connectivity with secure networks
Connecting physicians' smartphones, tablets or computers with their thermal label printers should be a quick and efficient process to prevent bottlenecks in the printing workflow. This is why the latest generation of printers comes with options such as Wi-Fi and Bluetooth connectivity to link up with hospital networks and provide quick data transfer. To prevent this convenient connectivity from becoming a security liability, these devices have been designed to meet the security standards determined by healthcare Independent Software Vendors.
5. Simplified media needs
The thermal printing materials consumed by wristband printers don't have to be a liability for users. Today's devices have multiple features designed to make them quick and easy to work with, whether they're stationed at the admissions desks or moving through the facility on a cart. Printers that accept large rolls of thermal printing tape require changes less often, saving users time and requiring fewer trips for supplies. The actual process of changing rolls is also quick and efficient when printers feature a drop-in, spindle-less design to accept the new media.
6. Double duty — wristbands and labels
Hospitals today have need of reliable labeling printers. These can feature in parts of the facility such as testing laboratories and equipment storage areas. Labeling samples or assets quickly and easily makes it simple for personnel to track these goods throughout the building. The printed matter on labels will quickly explain the basics, while barcodes allow more advanced workflows such as digital inventory management. When working with today's advanced thermal printers, the label and wristband printers are the same devices, serving either function effectively.
Wristband Printers as part of comprehensive MPS deployments
When hospitals and other care facilities take the opportunity to refresh their printing hardware and software, they don't have to accomplish the transformation piece by piece, nor do they have to do it alone. With the aid of Brother's Managed Print Services (MPS) healthcare offerings, medical IT managers can create the perfect match of technology with unique requirements. Every department of the hospital has its own unique printing needs, and when all of these are united by an MPS strategy, the workflow benefits can be especially impressive.
The complex requirements associated with printing in healthcare settings, data security foremost among them, mean these organisations should only work with experienced providers that have a background in the sector. Brother's products for healthcare have been designed in consultation with clinical software experts and are compatible with EMR solutions, ensuring data transfer to and from these printers doesn't become a compliance or data privacy liability.
Operating an optimised print environment connected with Hospital Information Systems means always being able to print the exact information needed as part of a seamless and efficient workflow. Physicians can quickly print wristbands for their patients, listing key information and with barcodes linked directly to those patients' records. They can accomplish this process either at admissions or in a patient's own room, putting their networks to good, efficient use.
If your healthcare organisation is not getting the most out of its technology deployments, it's time to inspect your current levels of performance and plan strategic improvements. The process begins with a free print assessment, and can lead to optimised efficiency and accuracy. In a sector where every second saved may improve a patient outcome and clear, up-to-date information may save lives, such an upgrade may be hugely significant.