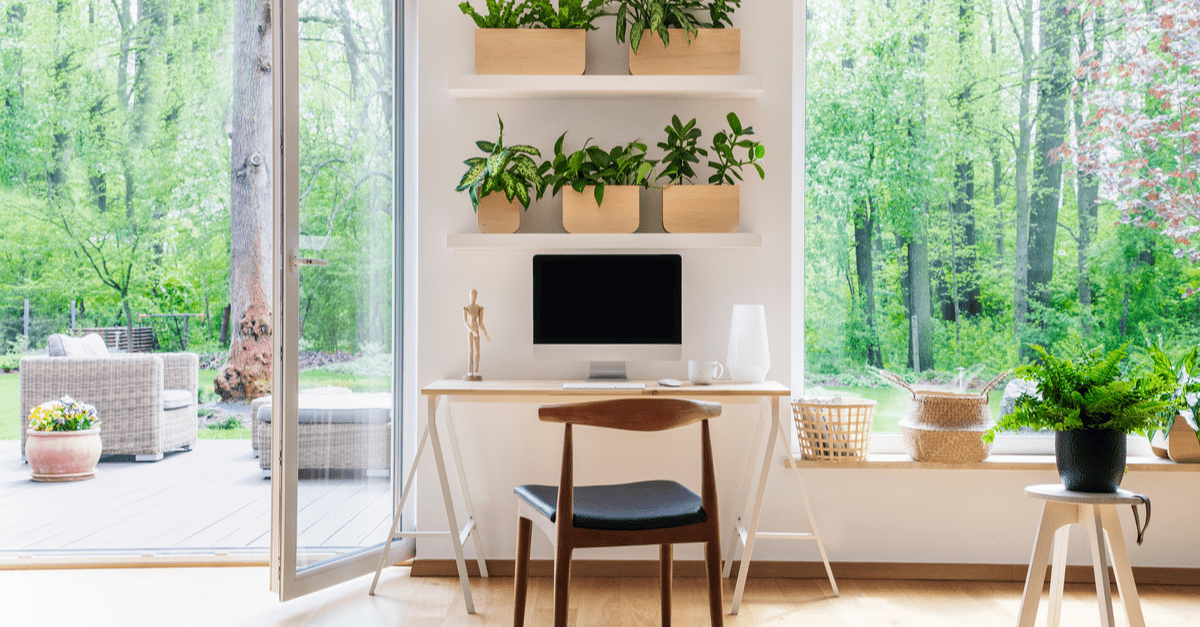 When it comes to smart home office ideas, a study nook provides an ideal working from home solution where space is at a premium, creating a dedicated work area utilising the available space and layout.
These days, there's no reason for limited space to mean compromising on home office form or function, with clever design able to turn all home zones into productive workspaces.
Whether it's a hallway, living room or bedroom that you want to transform into a study nook, here are some key considerations to creating the perfect work from home area, with space in mind.
Study nook essentials
Choosing the right study nook depends on your particular needs and the specific floor plan you're working with. Irrespective, there are some fundamentals that you can always keep in mind.
Location, for instance, is very important, with the priority being to find a study nook space that has low traffic and is located away from busy, and noisy, parts of the home. Having a study nook visible from the living room or kitchen can weigh on liveability, so locations out of the way, like a guest bedroom or the end of a hallway, are often preferable.
Other factors to consider are the availability of natural light, comfort and having sufficient space for all your essential office tools and tech.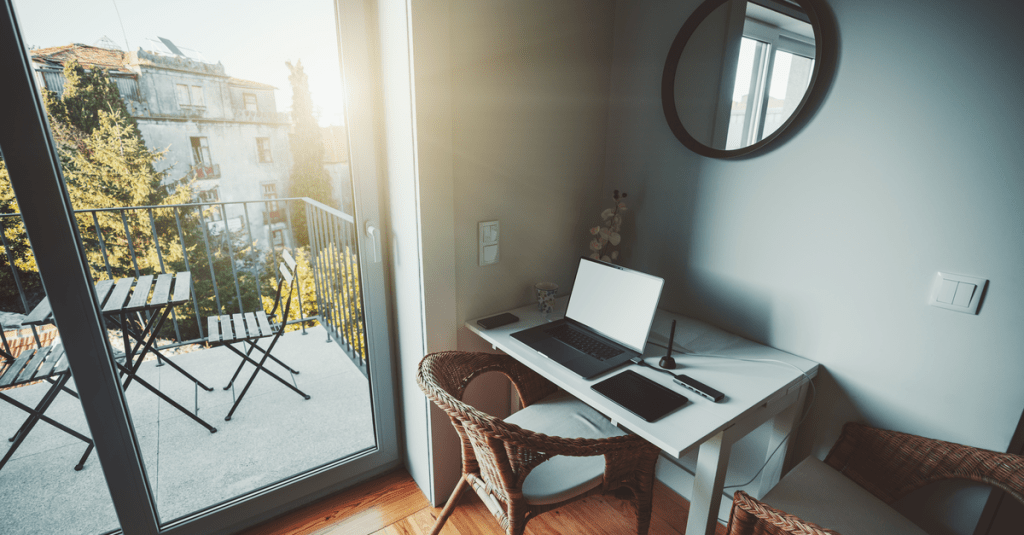 Maximising space
Clever design techniques can make a study nook look and feel much bigger than it is.
To this end, know the dimensions of your study nook space, whether it is a landing, hallway, or unused alcove, to make sure you know what you're working with when allocating room for essentials such as a desk, laptop, chair, lighting, power, connectivity and storage.
The next step, look for a space-saving setup that suits you. Depending on your nook, this could be pairing an ergonomic desk with recessed shelving or creating a built-in mini office.
From there, ideas to save space include concealing power points within cabinetry to enable discreet charging of devices and high-speed connectivity, as well as incorporating sufficient storage such as drawers, overhead cupboards, or open shelves to stay neat and tidy.
Wall mounting your monitor is also a great way to recover desk space. Many monitors now also double as laptop chargers, cutting your need for cables and power in half. Multi-purpose technology is also a fantastic way to save space. For example, the Brother INKvestment Small Office range takes up minimal desk space, while still retaining numerous features including quick scanning and duplex printing.
Other space-saving hacks to consider include a flip-down or foldaway desk or a hideaway cabinet to convert your home office to a living space at the end of the workday, or even a dual-purpose coffee table that is able to double as a workspace.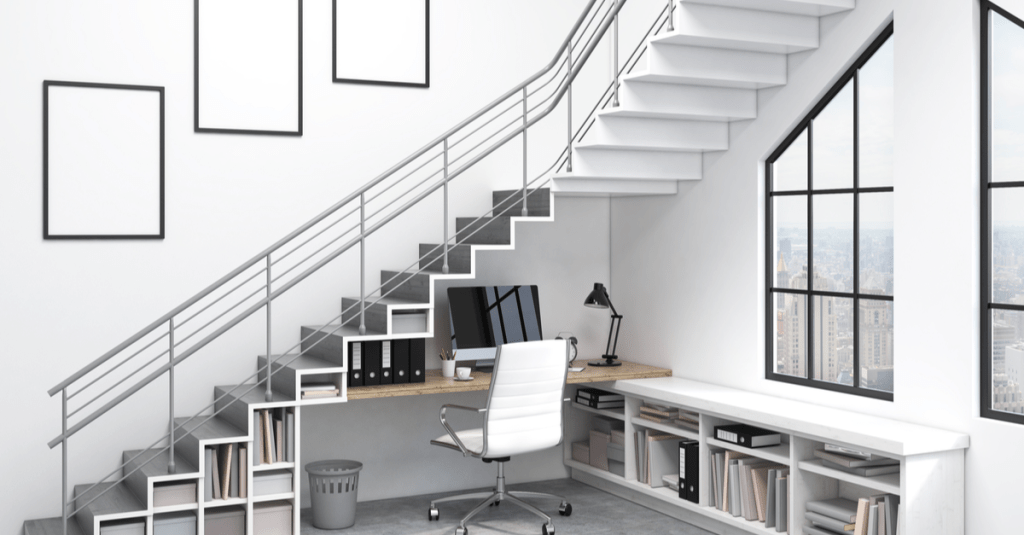 Combining form and function
The ideal study nook can seamlessly integrate into the home in both look and function. Here, a key decision is whether an ergonomic desk with recessed shelving or a built-in mini office is best for you. While custom joinery and floating shelves make for a simple setup, constructing an enclosed study can help assist in keeping your workday clutter out of sight.
On the design side, a bright and vibrant study nook is a great way to differentiate the space from the rest of the house – choosing the right colour could have a positive impact on mood and productivity. Conversely, you may wish to integrate the study nook's aesthetic with the rest of the house, using, for instance, the same materials and colours for the desktop and drawers as elsewhere. There are plenty of home office design trends to choose from, the important thing is finding the one that inspires you.
Hybrid work
For many workers, a study nook is not a full-time workspace but part of a hybrid work approach. If this is the case, it's a good idea to consider a study nook that's heavily personalised, or can be shut off from the rest of the house when you're not using it. Perhaps a hidden space under the stairs, a forgotten alcove or even in a cupboard.
Another option is to camouflage your office area with a wall unit that includes a desk and abundant display shelving. Add in a cable management box to cover chargers, some greenery, natural light and a lamp, and visitors will be unaware the zone is a workspace.
Of course, tools and technology that enable hybrid working is a must. This includes a portable, lightweight laptop, Bluetooth keyboard and a printer with mobile printing capabilities such as the Brother INKvestment range.
Finding room for a home office may not always be easy, but with the right strategy and design, any space can be turned into a productive and attractive home office study nook.