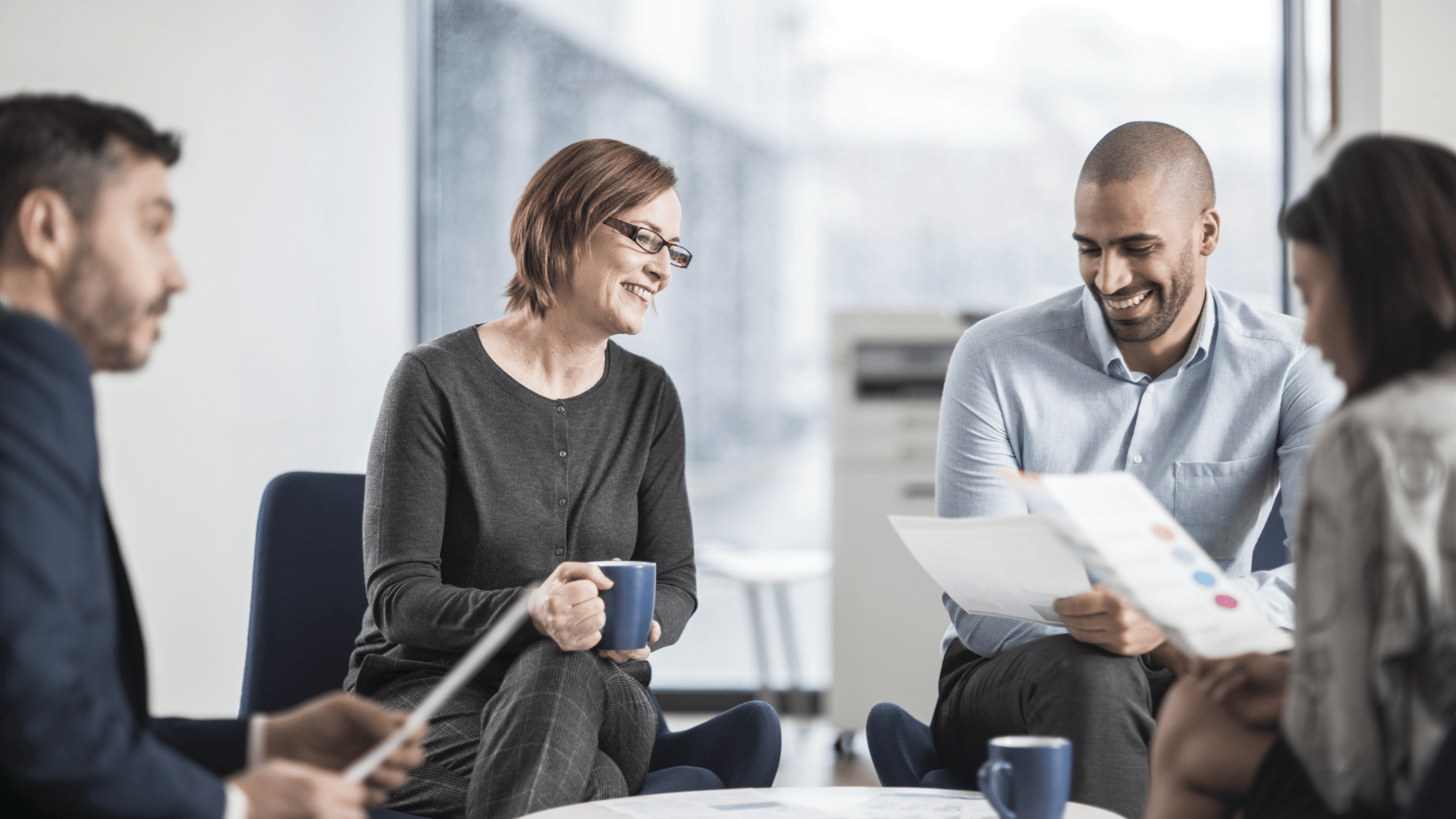 As a business owner, IT Manager, or procurement specialist, you know the importance of managing costs and optimising efficiency within your organisation. To support this goal, many businesses turn to Managed Print Services (MPS) as a viable solution – but is this endeavour worth it?
In this guide, we'll explore the potential benefits of MPS and look at how investing in these services can help drive innovation and streamline processes in your workplace. Whether you're looking to secure cost-savings on print expenses, improve visibility or eliminate time-consuming tasks associated with maintenance and admin duties – MPS has something to offer every organisation.
Benefits of Managed Print Services
MPS agreements offer businesses the opportunity to create a streamlined and secure print environment while reducing costs and promoting sustainability. With continued insight into your print architecture, MPS ensures maximum efficiency and a low total cost of ownership on print-related hardware like printers and multi-function centres (MFCs), as well as control and visibility for consumables like ink and toner.  
Utilising these efforts allows businesses to benefit from tangible financial savings as well as improved security measures. With Managed Print Services, staff can focus their energies on business processes rather than managing print-related maintenance and supplies. This ensures that printing tasks get done more efficiently without any expensive downtime or delays. 
Is MPS a popular choice for Australian businesses?
In Australia, deploying an MPS program is increasingly common among small to large businesses across all sectors. This includes diverse organisations such as electricity retailers, healthcare clinics, universities, car rental companies, recruitment agencies, legal firms, aged care organisations, national pharmacy groups and financial institutions, to name only a few. 
In today's ever-changing environment, time is of the essence and managing print jobs across your network should not disrupt production. With specialised software designed for efficient printing management, companies – especially small to medium businesses (SMBs) – can avoid costly delays associated with printer hardware breakdowns or waiting for devices to become free. A well-scoped MPS agreement allows teams to ensure important documents are printed on schedule while providing insight into potential bottlenecks before they happen. 
What's more is that Brother's exclusive MPS range of devices can be bundled with helpful software solutions, like Papercut, for a full print management solution. Papercut's Print Management software, coupled with Brother's award-winning devices, gives IT administrators and managers the ability to easily control costs, manage document and scanning security, and reduce waste.  
If you're still on the fence and not quite sure if it's a right fit for your business, then take our MPS quiz.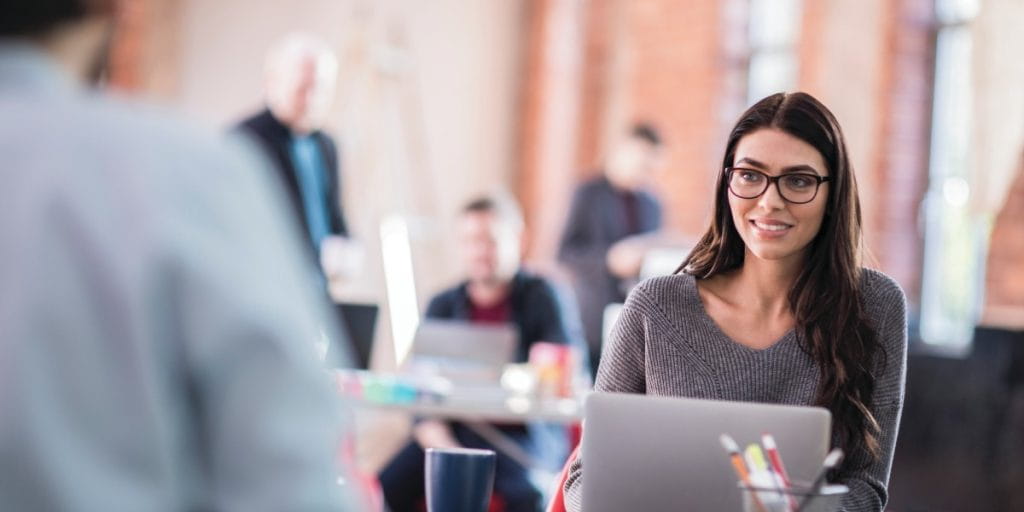 MPS Industry Spotlight: Education
Schools and universities need to deliver secure, cost-effective learning environments, despite complex print ecosystems and document workflows. That's why many academic institutions turn to MPS to provide a streamlined process that benefits the people within their walls – students, teachers, and administrative and IT staff. 
Here are the main advantages and functions of MPS in an Education setting:
Classroom: Print quotas can be set in the form of assigned printing credit by student. Once used up, students can't print until additional credit has been added to their accounts. This allows the IT department to significantly reduce wasted print jobs and closely monitor and control user printing 
Library: Students and teachers can log in and securely scan information quickly and easily directly to their email addresses, allowing the administrator to control and trace all scanning activity 
Print room: Reports, exam test sheets and other confidential documents can be securely printed as each print job can only be retrieved by entering an assigned PIN code at any printer control panel, or by swiping an ID card. A colour laser printer like the Brother

HL-L9310CDW

is packed with strong security features that schools and universities rely on to keep their data and network safe 
Computer lab: Secure function lock enables locking out specific printer functions to improve device security and help save costs. For example, students working on an essay without the need for colour can print to a particular device, such as a monochrome multi-function centre like the Brother

MFC-L6900DW

 or print mono only on a colour-capable device like the Brother MFC-L9570CDW
IT department: The reporting toolset provides the school IT Manager with increased knowledge and 
control over printing resources. Accounting reports detail student and staff printing amounts, while administrator reports help identify printer usage patterns – helping to cut costs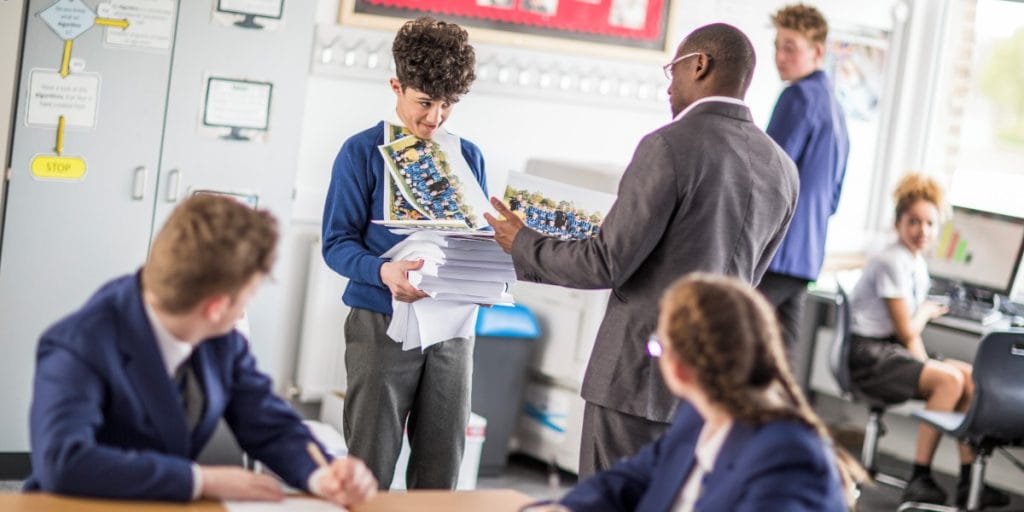 What are the costs of Managed Print Services?
Uncovering the cost of internal printing operations can be a tricky endeavour. Without proper visibility, many business leaders find themselves spending more than necessary without even knowing it – which is where MPS comes into play. An MPS provider offers solutions and reporting to make sure your organisation is aware of and properly reducing print-related expenses. 
Whether it's hardware maintenance, replenishment of toner and ink cartridges, on-demand support and service or the centralised management of all printers and multi-function centres, an MPS solution can share valuable insight into the true costs of your print and document operations. Schedule a complimentary print assessment by clicking the link below.
Stay at the forefront of print innovation
Businesses are given access to an exclusive MPS range of Brother devices, including colour laser printers and multi-function centres. Whether you're updating a fleet of printers or you're looking to streamline and centralise your document workflows, an MPS agreement offers the latest in cutting-edge printing technology that can integrate seamlessly with even the most complex digital infrastructure.
Take for instance the MFC-L9570CDW – Brother's professional colour laser multi-function centre, available exclusively to MPS partners. This powerhouse device has lightning-fast print and duplex scanning speeds along with multiple connectivity options, including USB, Gigabit Ethernet, NFC and Wi-Fi Direct. The MFC-L9570CDW also has an 80-sheet automatic document feeder (ADF), a customisable user interface with 64 shortcuts and can scale as your business grows with numerous additional paper tray options.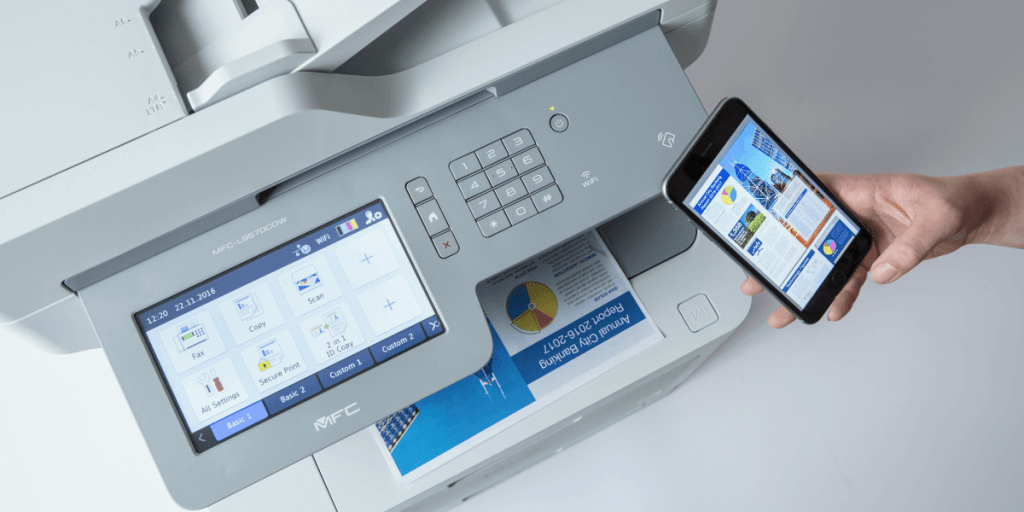 Discover an MPS solution with Brother
To stay ahead in an ever-growing document landscape, businesses need dependable printing solutions that can keep up with workloads. A Brother MPS solution is prepared to take on the challenge of mid-to large-sized workgroups by providing a robust range of laser printers and multi-function centres designed for maximum performance while keeping operational costs low without compromising output quality.
Brother makes it easy for businesses to reduce their costs and environmental impact with a tailored MPS agreement. Our network of trusted partners ensures that you don't have to worry about managing your hardware or print supplies, so more time can go into what matters most: running a successful business.
To learn more about how our MPS solutions can reliably support your day-to-day operations, contact Brother today.